Teaching
I tutor Maths at any level up to my level, which is two years at a Pure Mathematics bachelor program. I use Zoom with graphical tablet, and I plan the lectures, tutorials, and homeworks individually for the student.
Experience includes:
Introductory algebra (linear, groups, rings, fields) for few students of HSE Applied Math&CS program.
Discrete Mathematics (Turing machines, boolean functions, set cardinality, discrete probability, graphs) for few students of HSE Applied Math&CS program.
Basic level Maths and programming for high school students.
Multivariable calculus and calculus of variations for a master in Chemistry trying to get a degree in Experimental Physics.
I am willing to get more experience!
For any questions and inquiries please write me on: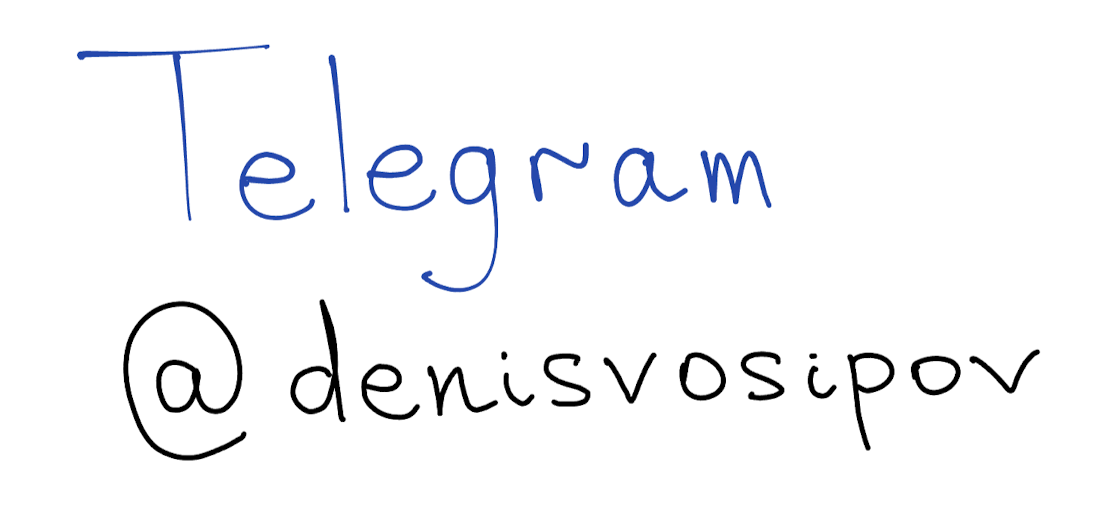 Testimonials
I reached Denis when I had problems with algebra. After his lessons I got better understanding of the topics covered in the curriculum. Denis has an individual approach to every student so that it becomes both clear and interesting. I liked the lessons very much, and everything was understandable.

you have been tutoring me in maths and informatics, the explanations were very comprehensive, even for me... i have passed all my tests thanks to you :) i recommend denis!!👊🏻

Denis helped me to understand various difficult subjects, which we were taught in University. He explained them better, than any other teacher or professor. I am very grateful to him for that.

Denis gave me a full comprehension of the topics on which I understood nothing in the classes at the university. I think the difference is that it's more interesting to listen to Denis. He aims not to just lecture on the material, but to make sure the student understood it. On every tutorial Denis asked multiple times whether everything is clear. When something was not clear, he took more time for it.

Denis is an excellent and experienced tutor who loves his subject and knows how to explain Maths. If you want to understand the theory, develop geometric intuition, and get practical experience in solving problems and proving theorems, you have come to the right place.
I would like to emphasise personal qualities of Denis: his kindness and patience. Denis understands deeply the specific subject he is tutoring in, and supplies every lesson with individual homework and high quality notes. Moreover, he is always happy to answer honestly any questions even not closely related ones.
Denis taught me Calculus of Variations which I need for my Physics degree. I was able to solve different variational problems such as Catenary Problem in a completely independent manner less than a month after our lessons with Denis started.