Designing a PCB for a Gamepad rev1
I have a vague plan on making my own Raspberry Pi compute module powered handheld gaming device but I don't know anything about designing PCBs. To learn how to create a PCB I decided to start small. Really small. I decided to make a gamepad with just 11 buttons and some header pins for an Arduino Nano.
I chose Kicad for my CAD suite because I've heard good things about it and its free. It did the job well enough and I will probably continue to use it for at least a couple more projects.
Mistakes where made but I learned a lot about the process and now I see many ways I can improve and expand on my design. Success! Can you spot any problems with the board bellow?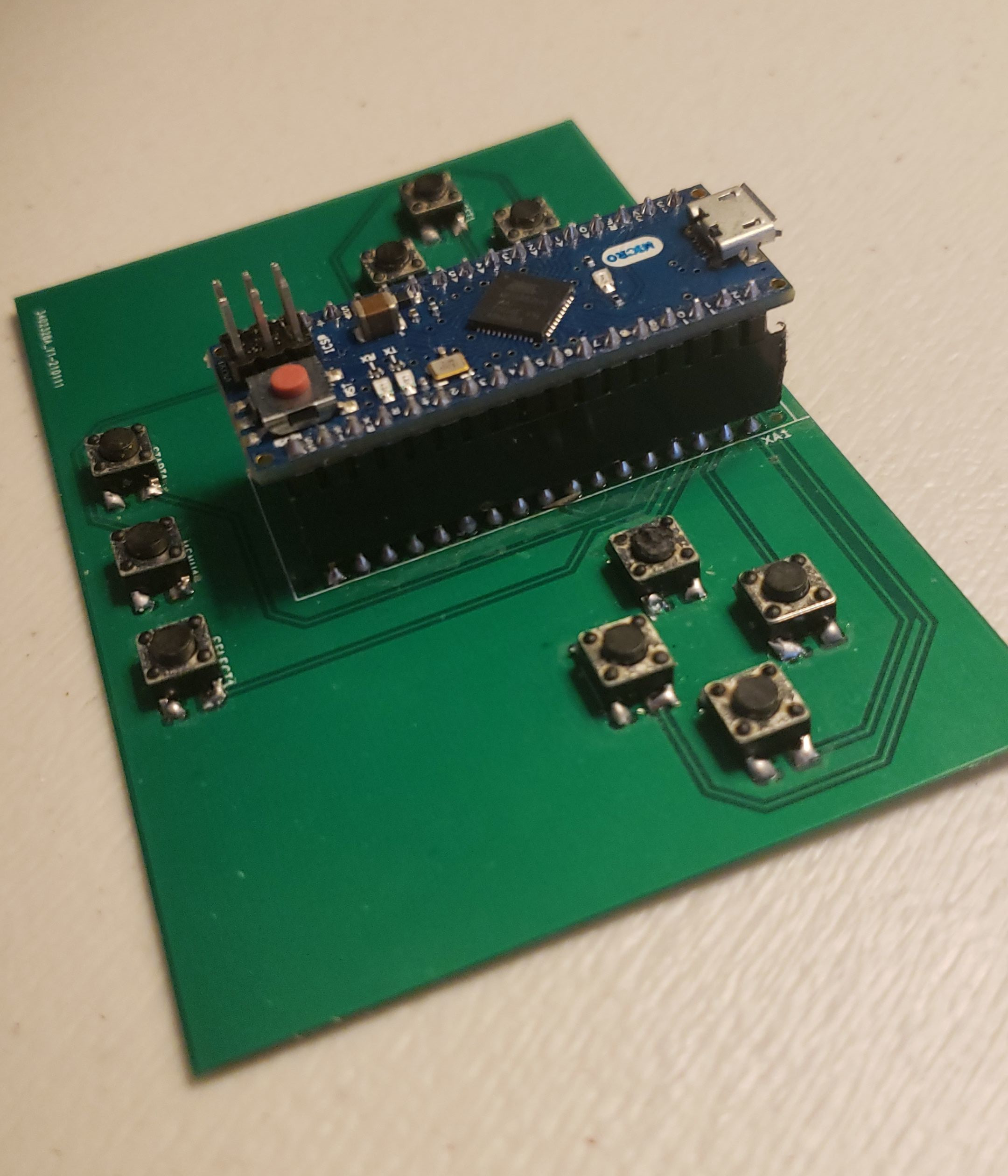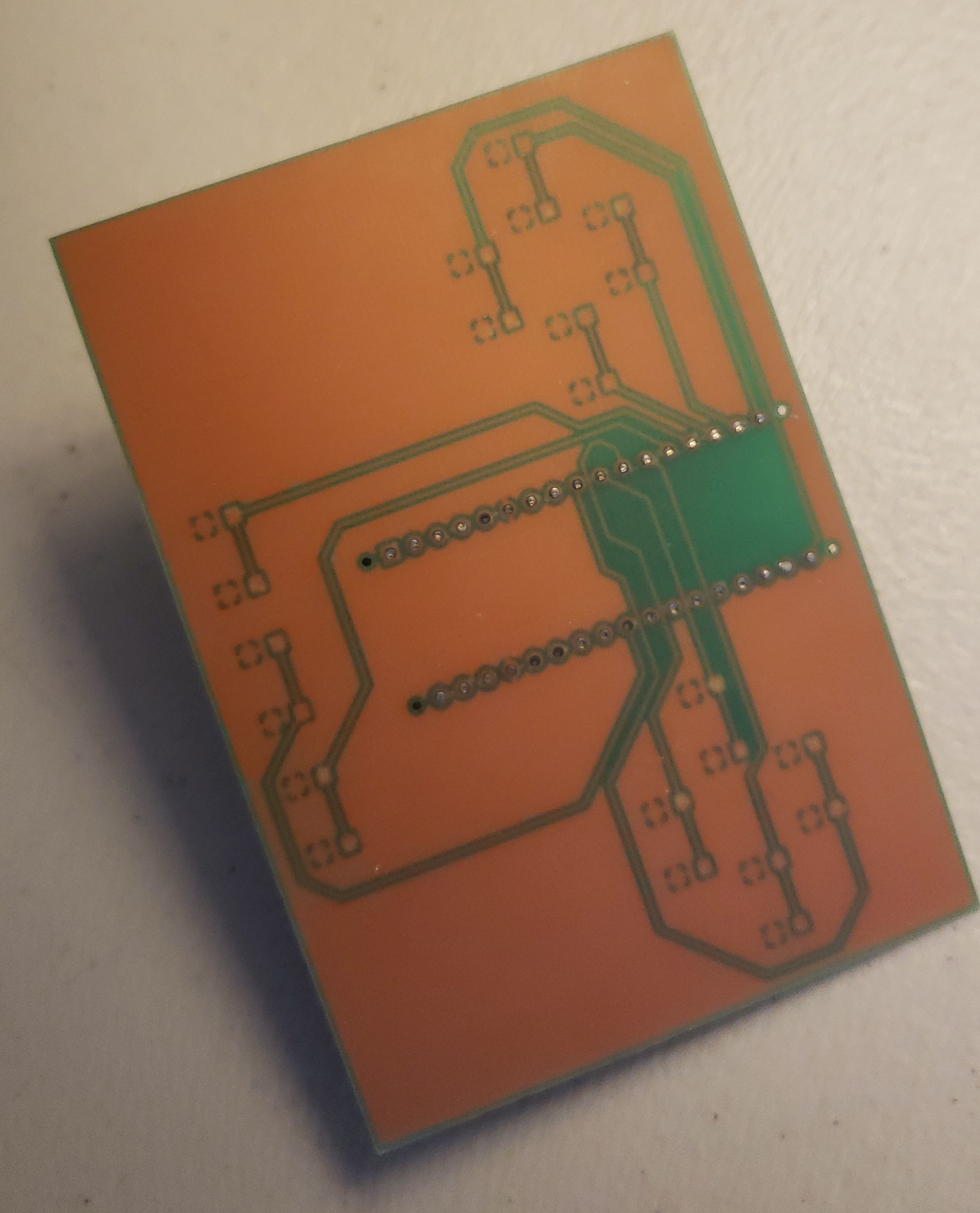 Fixing some of the problems with it
Use a two sided PCB so headers can be inserted from the top and solded to the back instead instead of being awkwardly raised above the board and soldered to side they come out of.
Add rounded corners to the board.
Better text for the silkscreen. Add a revision number.
The pads for the button legs are slightly too close together.
Expanding on the current design
Using a button matrix and diodes to support many more buttons.
Shoulder buttons
Joystick
Headers so the pins can be accessed to allow for easy experimentation.
Use a cheaper micro controller. Even the knockoff Arduino Nanos are expensive. I think the one I used was $15 dollars.
While out of the scope of this project I might consider making a case for the next board.