So when Jesse said he was making a test run of Box Of Crap From Shenzhen, I jumped right on it. And today, someone rang the doorbell and took off and when I checked, there was a box of crap on the doorstep.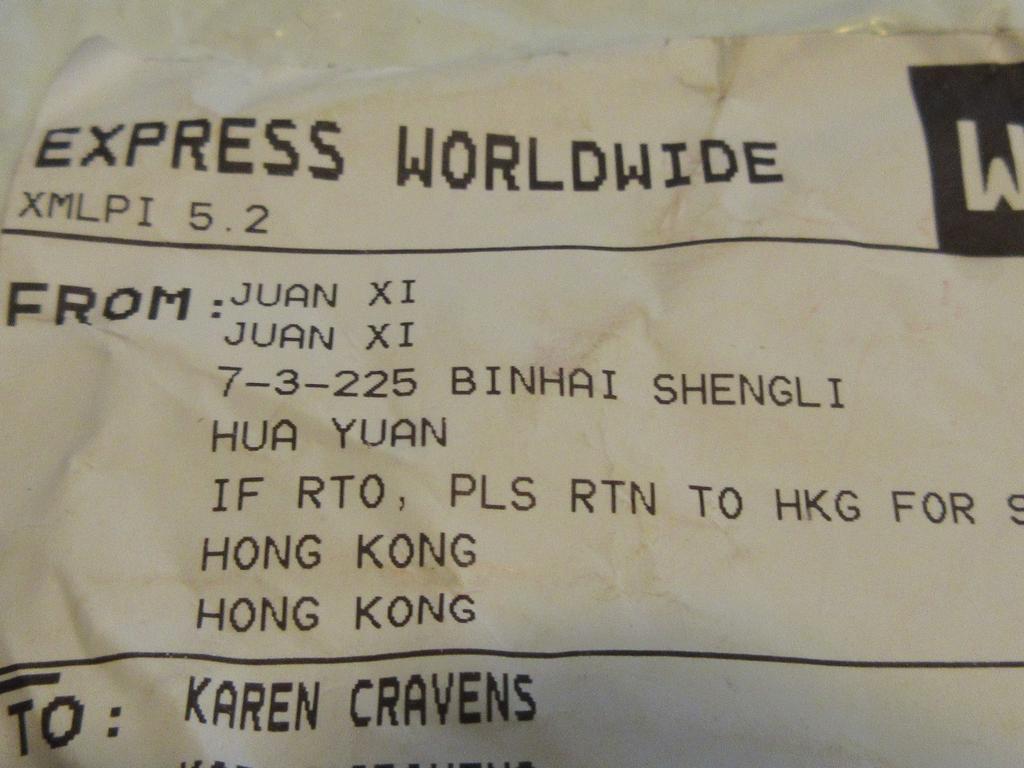 We've ordered various electronics from China before (via Amazon) but it's still cool.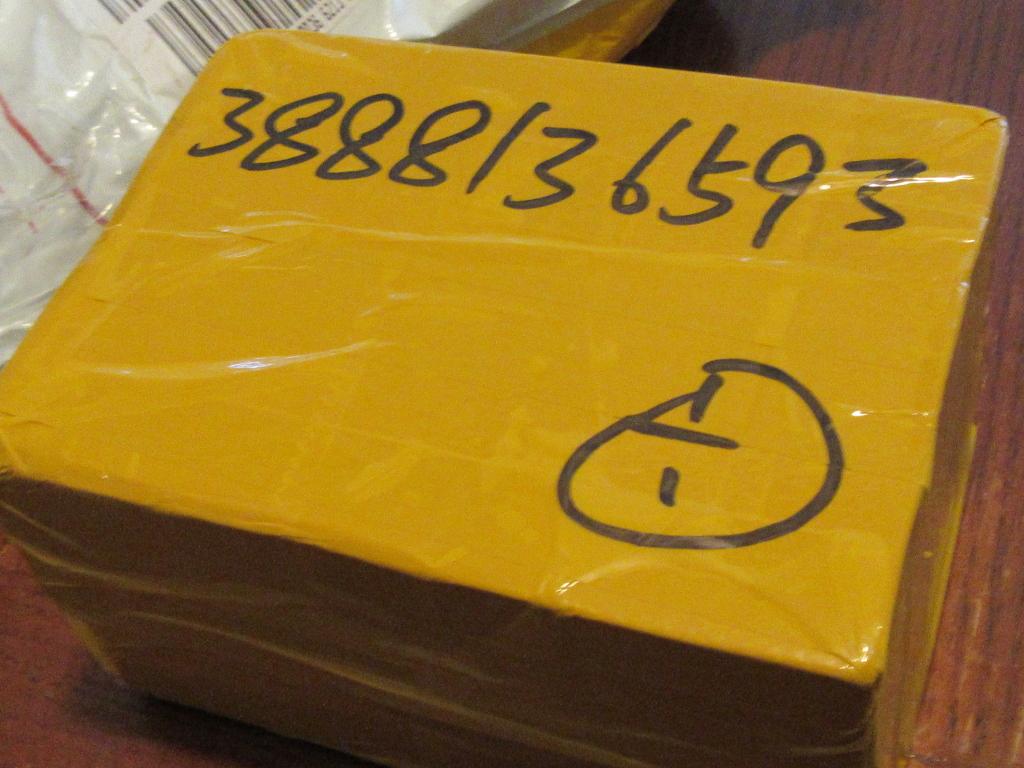 Inside the envelope, a very well-wrapped box.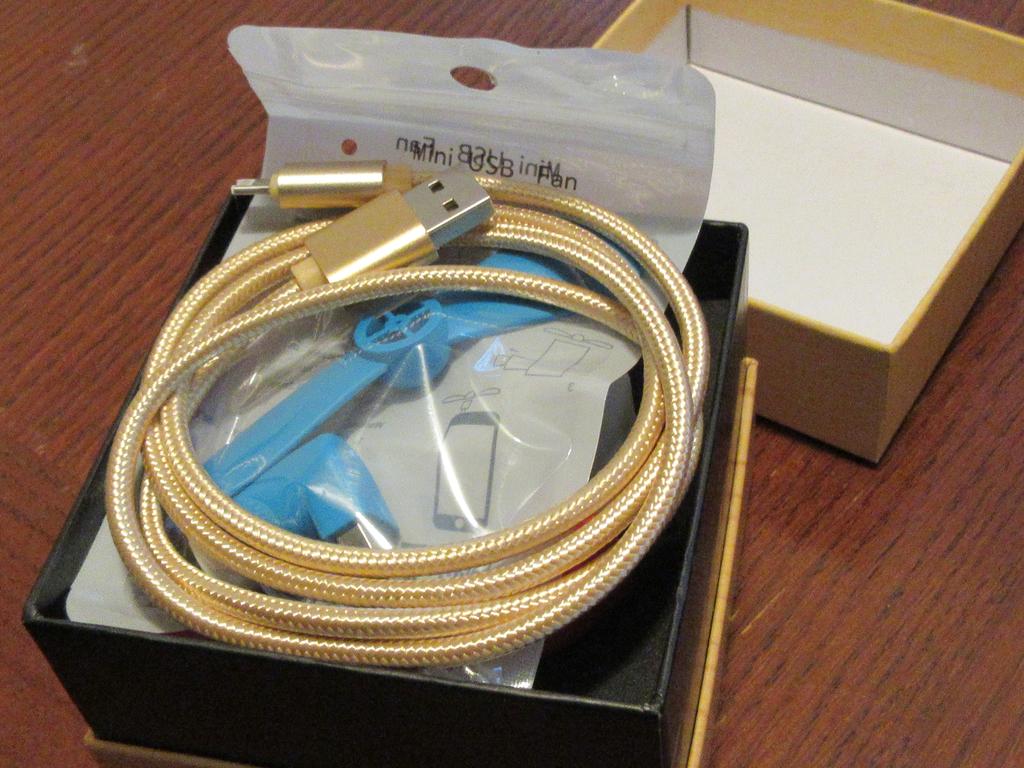 Inside that box, another box labeled "smart watch" (guess I should have taken a picture). Inside that box… a Lightning cable, in some kind of fancy-pants Apple gold that my camera didn't capture well. Too bad I don't own any Mac stuff.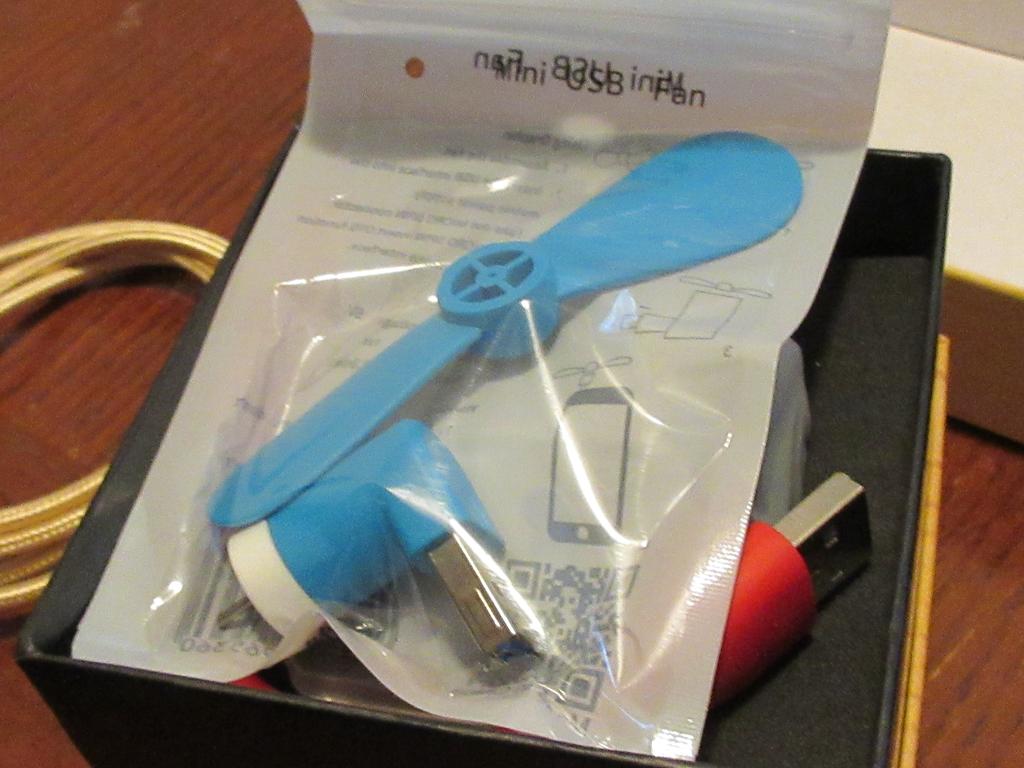 Under that, a USB fan. (16yo was all "Is that a propeller for a phone?") I was at first puzzled - what phone has a full-size USB port? I later noticed there's a plug-within-the-plug which I'll have to get a picture of later.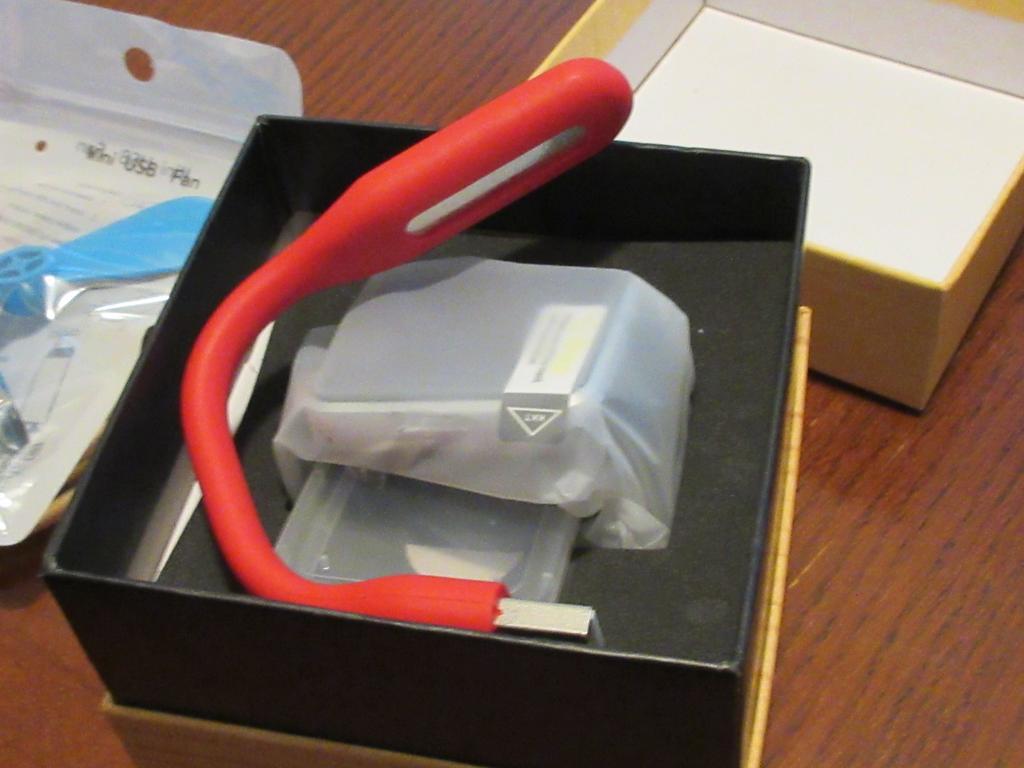 Under that, a USB light. I tested it in the desktop machine where it doesn't really do much good.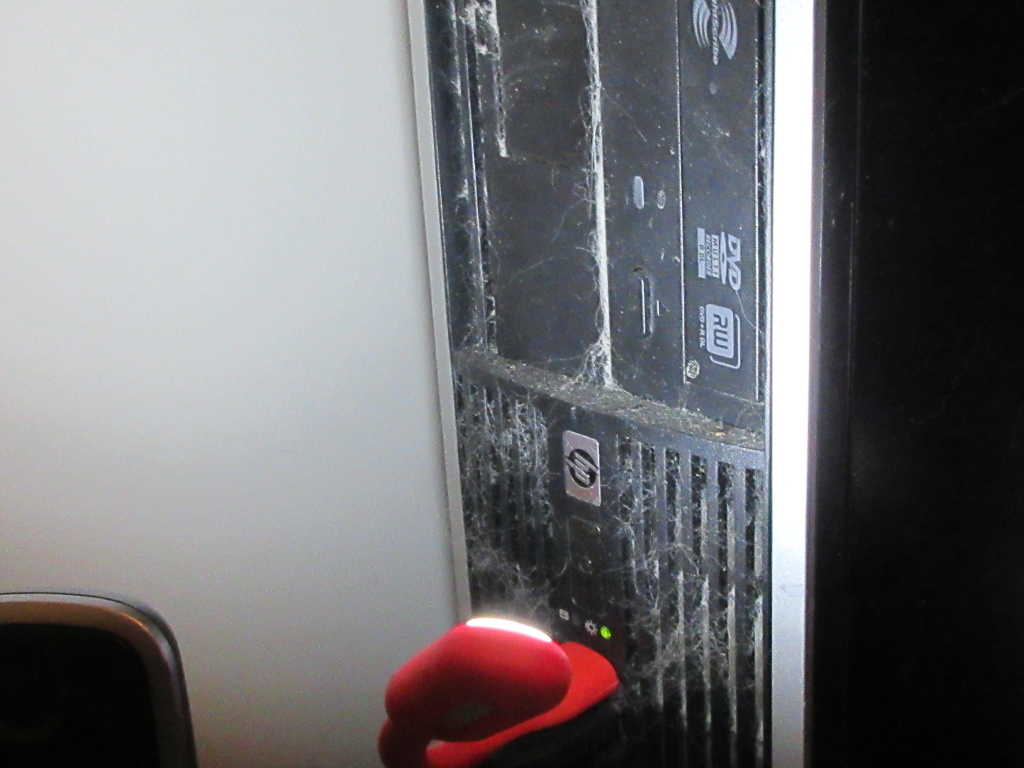 Except to show me that HOLY CATS I need to vacuum the computer once in awhile.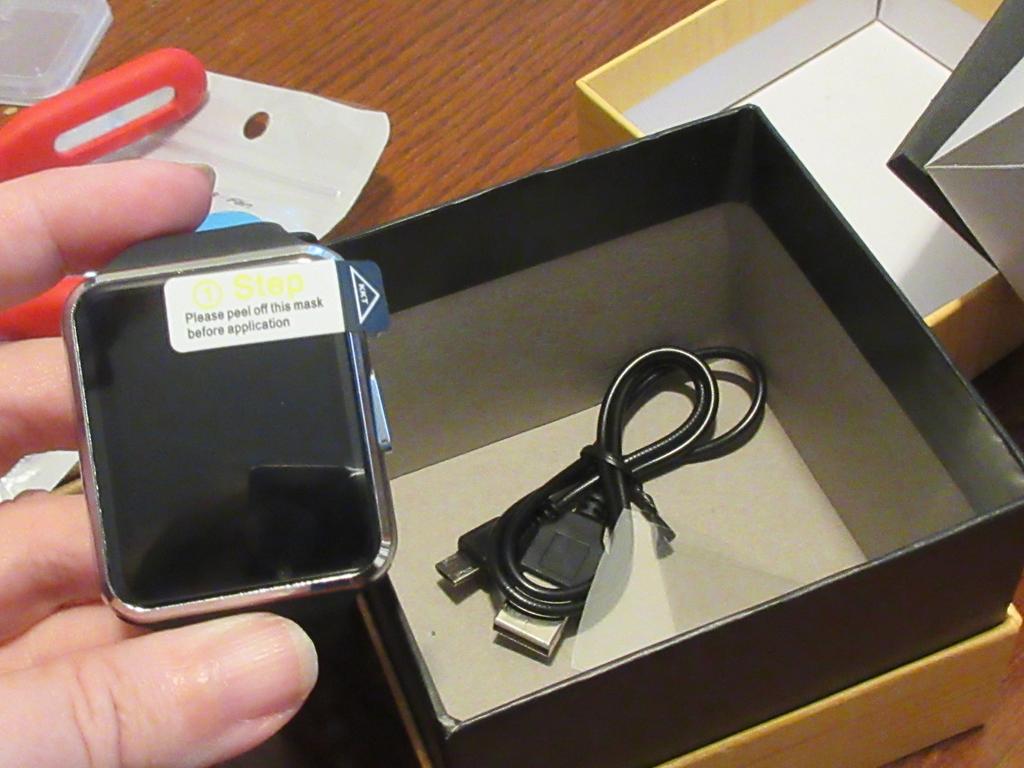 Finally, the smart watch itself.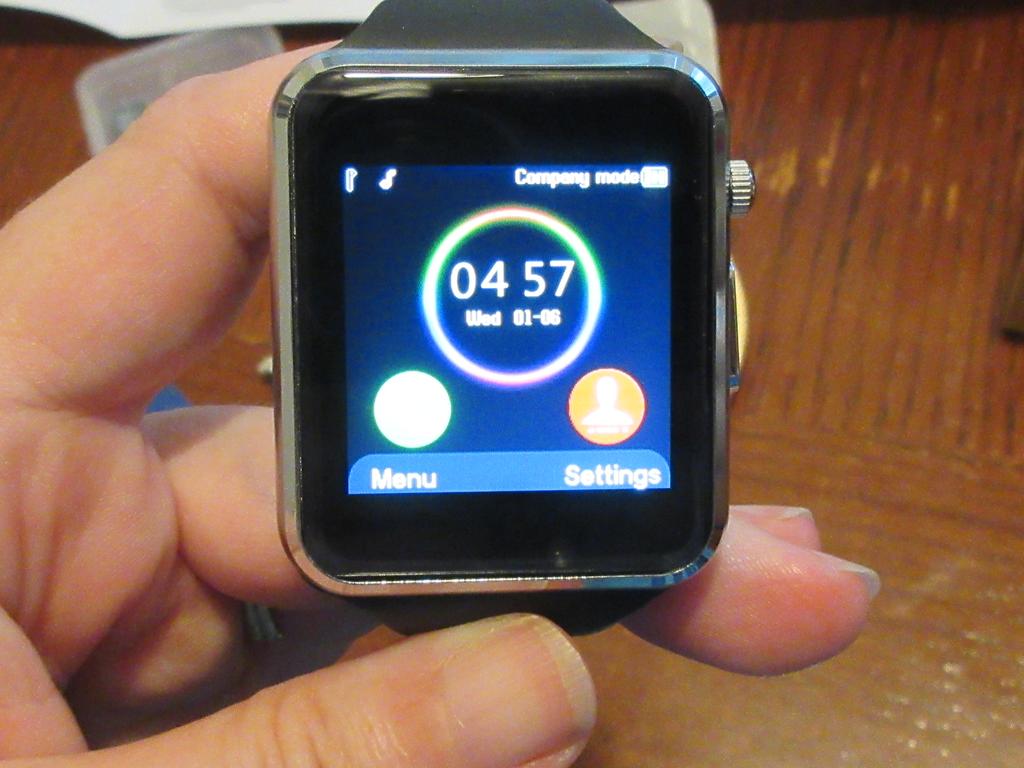 It was charged.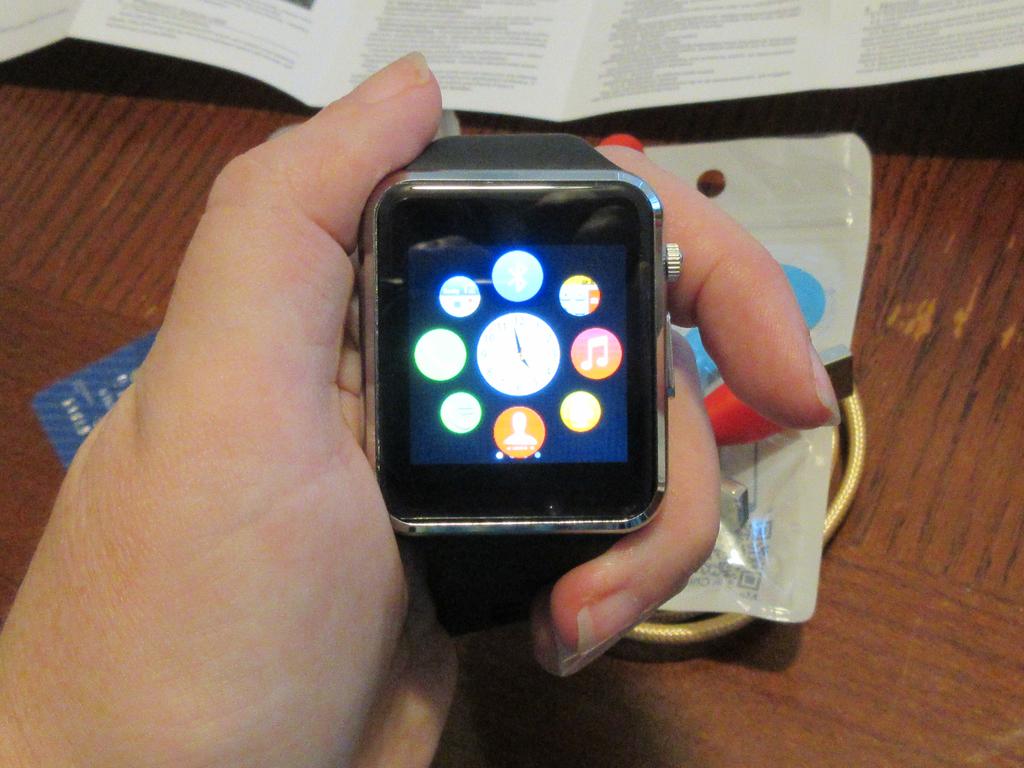 It comes with an English manual, with a QR code to scan to download the app to one's smartphone. Sadly, my poor little 4GB Moto E doesn't have enough space for any more apps, so I'll have to do some juggling before I can do that.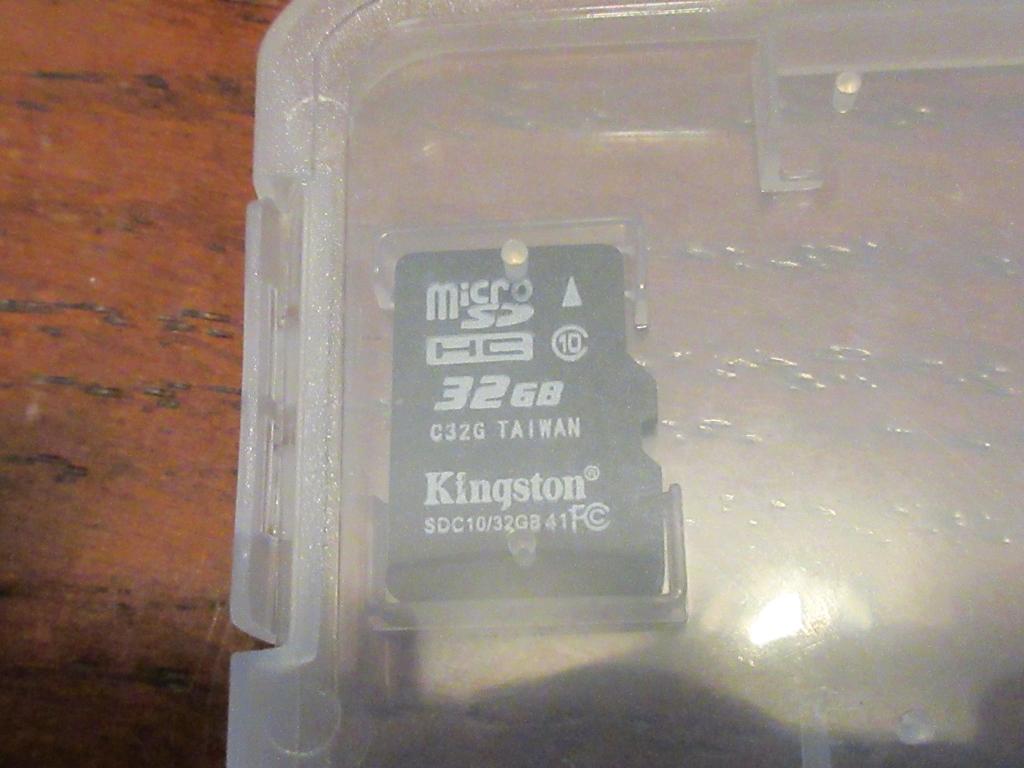 But wait! There's a 32GB SD card, I could just upgrade!
"The card is marked as being a 32GB card. If you stick it in your phone or computer, it will report that it is a 32 GB card. But it's not. It's an 8GB card with trick firmware. You should always be able to get at the last 8GB you wrote to the card, but… don't try it with any important data or in any important device."
Dang. (Actually my phone has a real 32GB card, but alas, the problem lies in Kitkat needing to shove too much stuff in main memory. The SD card is all but empty.)
It does connect via BT and such, so now I need to sit down with the manual and play around with it a little more.
This is really only one of two boxes; things ended up being split up because of battery shipment legalities. So there will be more, but in the meantime I'm going to experiment with the watch.
Hopefully box 2 will include a USB-powered cat hair vacuum.