Organizing Tip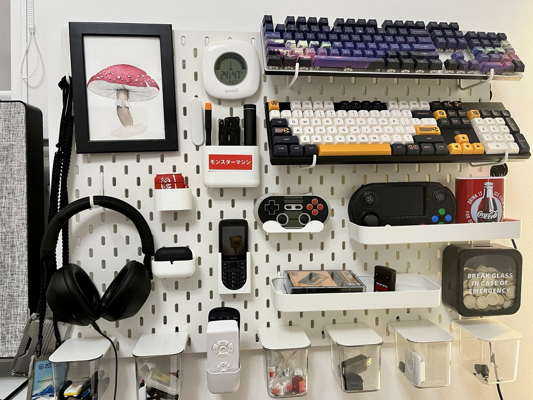 You probably know about SKÅDIS pegboard from Ikea, which makes your workspace more organized by making use of vertical space. If you have lot of random stuff on your table - you definetely need one because it much easier to keep place tidy when each item has it own dedicated place. Plus it looks nice.
But did you know that if you have access to a 3d printer, you can print perfectly fitting holder for literally anything you own? Form any tool to even beer. Just search for skadis on Thingiverse. And in unlikely case you won't find what you need, theres always an option to super-glue a Generic Hook
If you have anything on your mind, drop me email @tilde.club. Lets talk!