~skk

This Website is Under Construction!

Serge K. Keller
Contact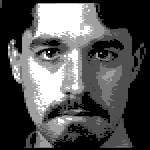 Serge K. Keller
Route du Jura 13
1700 Fribourg
Switzerland
---
Geek Code

-----BEGIN GEEK CODE BLOCK-----
Version: 3.12
GAT d--(+) s++:++ a+ C++(++++)$ UL++++@ P(+) L++(+)>+++ E- W+++$ N* o+ K w@$
!O M+>$ !V PS++@ PE@ Y+(++) PGP t+@ 5? X-@ R@ !tv b+++(++++)>$ !DI D---
G+ e* h--- r+++ y+++
------END GEEK CODE BLOCK----

---
Elsewhere on the World Wide Web
---
Internotes
The World Wide Web Project offers a lot of pointers to other W3 content
To Hell With Bad Browsers is an article written by Jeffrey Zeldman, with some interesting ideas about how to best write Web Pages (I should try them out one day).
It is so groundbreaking that we will have to wait 5 more years or so before being able to read it.
---
First published online: September 30, 2014. Last updated: 02.10.2014.

Please report suggestions or problems to serkel@gmail.com.
Thank you, ~ford, you mad, mad man...








Click for the [ Random page ]
Want to join the ring? Click here for info.