~skk ❦

This Website is Under Construction!

---
---
Serge K. Keller
Please do not hack the Gibson.
Contact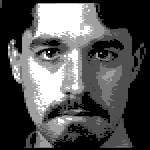 Serge K. Keller
Route du Jura 13
1700 Fribourg
Switzerland
---
Geek Code

-----BEGIN GEEK CODE BLOCK-----
Version: 3.12
GAT d--(+) s++:++ a+
C++(++++)$ UL++++@ P(+) L++(+)>+++ E- W+++$ N* o+ K w@$ !O M+>$ !V
PS++@ PE@ Y+(++) PGP
t+@ 5? X-@ R@ !tv b+++(++++)>$ !DI D--- G+
e* h--- r+++ y+++
------END GEEK CODE BLOCK----

---
Elsewhere on the World Wide Web
---
Internotes
---
First published online: 30th of September, 2014.
Last updated: 3rd of October, 2014.
Please report problems or suggestions to serkel@gmail.com.

Thank you, ~ford, you mad, mad man...





Click for the [ Random page ]
Want to join the ring? Click here for info.


Join the Blue Ribbon Online Free Speech Campaign!